Wellness Incentive
/* Sidebar and content styles for HRSC */
.content-section-left{
padding: 0px 20px 0px 0;
border-right: 1px solid #ddd;
margin-bottom: 20px;
}
.content-section-right{

padding: 0px 0px 0px 15px;
margin-bottom: 20px;
}
.content-section-divider{
background-color: #eef0fc;
padding: 20px;
margin-bottom: 20px;

}
.content-section-divider p{
}
.button-holder{
text-align: center;
margin-bottom: 15px;
}
.hrsc-button{
color: #fff !important;
display: inline-block;
background-color: #2e4059;
padding: 8px 15px;
text-align:center;
text-decoration: none !important;
}
.sidebar-section{
border-top:5px solid #2e4059;
margin-bottom: 20px;
}
.sidebar-section-header{
padding: 15px;
border-width: 0 1px 1px 1px;
border-style: solid;
border-color: #ddd;
font-weight: bold;
}
.sidebar-section-header h4{
margin: 0;
padding: 0;
font-size: 14px;
}
.sidebar-section-content{
padding: 15px;
border-width: 0 1px 1px 1px;
border-style: solid;
border-color: #ddd
}
.sidebar-section-content ul, .sidebar-section-content ol{
margin-left: 0;
padding-left: 0;
}
.sidebar-section p{
margin: 0;
padding: 0;
}
div.sidebar-section ul li{
list-style: none !important;
}
div.sidebar-section ul li ul{
padding-left: 1em;
}
div.sidebar-section ul li ul li{
list-style: none !important;
}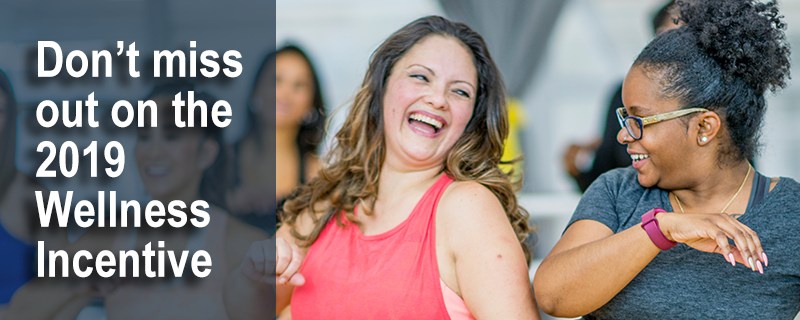 What does your wellness mean to you? Don't miss out on the 2019 Wellness Incentive! Earn rewards for educating and investing in your wellness.*
The 2019 Wellness Incentive
The UM System Wellness Incentive promotes employee wellness by offering incentive money to eligible employees who take steps to live a healthier lifestyle. Once you elect a medical plan choice, you will be eligible to participate in the $450 Wellness Incentive.* Ready to start? New participants can get help creating an account with the Getting Started Guide.
About the Incentive
To complete Cycle 1, you'll need to earn and submit 225 points between November 1, 2018, and April 30, 2019. Those who complete Cycle 1 earn $225* in their final May 2019 paycheck.** Please note, extra points earned during Cycle 1 will not be applied to Cycle 2.
Cycle 2 begins May 1, 2019, and runs through September 30, 2019. Like Cycle 1, you'll need to complete and submit 225 points during that time period to earn your second $225 incentive in your final October 2019 paycheck.
What's new?
A new structure, with more flexibility
The 2019 Wellness Incentive is split into two cycles. You can choose to complete Cycle 1, Cycle 2 or both cycles. Even if you don't complete Cycle 1, you can still move toward wellness—and toward an incentive payout—during Cycle 2.
A $450 incentive, split between cycles
The 2019 Wellness Incentive will award two $225 incentives, one for each cycle that is completed.
Accommodations
We offer alternatives to employees with health conditions or disabilities that make it unreasonably difficult (or medically inadvisable) to attempt to meet a standard in a wellness program. Email wellness@umsystem.edu to discuss the alternatives available to you.
---
Who can participate?
Any University faculty or staff member may participate in Wellness Incentive activities, but only an employee who (1) is in active primary status, (2) is at least .75 FTE, and (3) pays premiums for a UM medical insurance plan (i.e., primary subscriber, rather than a spouse/partner being the primary subscriber) can earn incentive money.
How will my earnings be taxed?
Your 2019 Wellness Incentive earnings will be taxed and voluntary retirement contributions will be deducted, just like with other earnings.
Many documents on this webpage require Adobe Acrobat. A free reader is available to everyone.
Read more about PDFs.
---
*Health information you provide as part of the incentive program is stored in a third-party data system maintained by Cerner Corporation and protected by the Health Insurance Portability and Accountability Act (HIPAA). Information is not shared with UHC, your medical administrator. Data is de-identified and accumulated to provide collective information that assists your employer in developing programs to address general health behaviors and prevalent health issues. Read the UM System Notice of Privacy Practices at http://umurl.us/noticesfor details.
Reviewed April 17, 2019.